Candles
Our vanilla scented candles are a great party favor idea. Write a message directly on the glass, wrap them up with cellophane and a bow and voila!
Minimum order is 12
Request more info →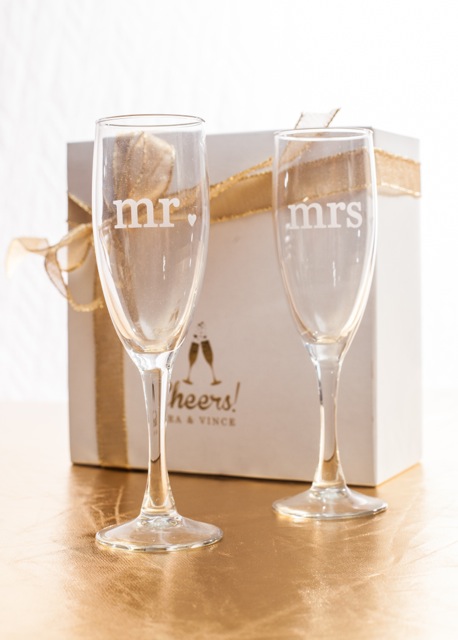 Personalized Glassware
We offer a wide selection of glassware that is ready to get personalized through printing or engraving.
Whether you want a beautiful champagne flute set for yourself, offer it as a gift, or as a party favor these items are a classic addition to your kitchen cabinet.
Glassware available:
Champagne Flutes

Wine Glasses

Stemless Wine Glasses

Mason Jar Mugs

Shot Glasses

Beer Steins
Request more info →
Alcohol Labels
Add some sparkle to your spirits with our personalized alcohol labels. Whether it is a wine bottle or Jack Daniels whiskey, getting them personalized is a unique way to present them as a gift or party favor!
Please note that we do not supply the alcohol just the label. You must bring us the bottles you would like to get personalized.
Request more info →
Olive Oil & Balsamic Vinegar
We offer the most delicious olive oil and balsamic vinegar flavors inthe city! Your guests can use this gift in the kitchen in a variety of ways to make delicious meals.
In addition, you get to personalize the labels! Get these favors as a set or individually.
Available in 60ml or 100ml formats
Olive Oil Flavors
Basil, Italian Herb, Roasted Garlic, Rosemary, White Truffle, and many more!
Balsamic Vinegars
Blueberry, Chocolate Raspberry, Fig, Strawberry, 18 year old Traditional, and many more!
Special bottles and packaging available upon request
Request more info →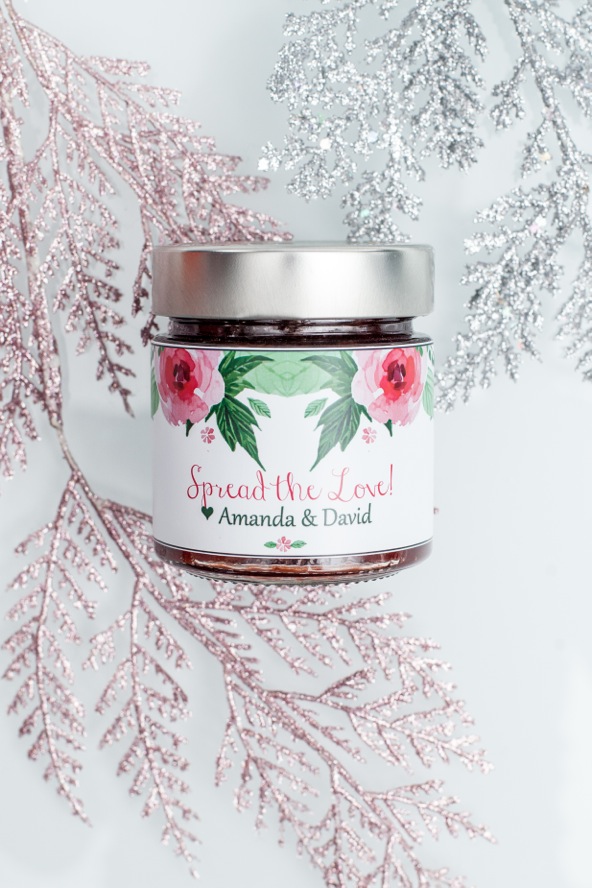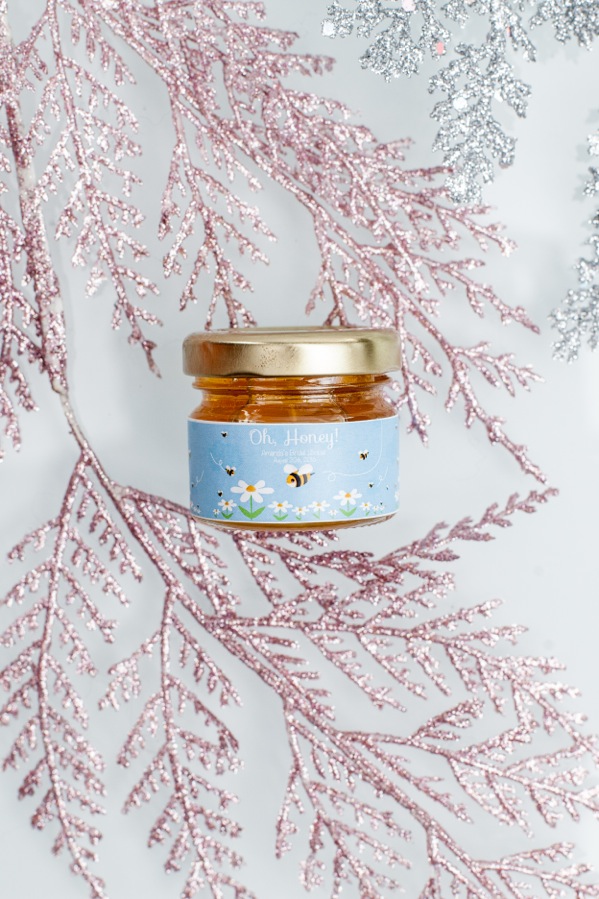 Offer your guests some delicious jams or honey at your event. They'll be thinking of you when they are eating their breakfast or drinking their favorite tea!
Personalize the jars with a custom label too!
Request more info →
Follow us for regular updates!
Share your pictures on Social Media with #thedetaileddiva